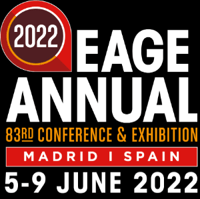 Let's Talk
Want to set a time to discuss your project? Use the form at the bottom of this page or send us an email and we'll work to setup a time to meet.
QI-Pro Demonstrations and Conversations with Experts
Sound QI is best known for offering personalized technical expertise for advanced seismic analysis, seismic petrophysics, rock physics, and attribute classification.
QI-Pro is an interactive seismic attribute interpretation application that allows the entire asset team to collaboratively determine how to combine and translate seismic attributes into plain geology. It's unique approach uses crossplots to drive an interpretation and shortens the time it takes to gain insights from your data.
f you haven't already - register and gain access to the exhibit hall floor and all of the excellent technical talks.
QI-Pro: Find Your Answers Through a Physics, Data, or Answer Driven Approach
"We are revealing more from our seismic data than we ever have before…" - Robert Meek, Pioneer Natural Resources
Geophysics legend John Castagna refers to Weston as "a visionary game-changer who brings interpretive genius to geophysical data."