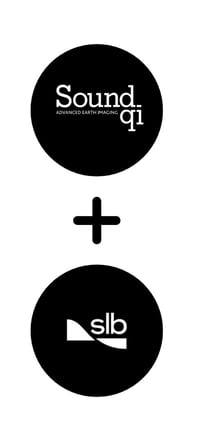 CALGARY, ALBERTA, February 22, 2023 - Sound QI is pleased to announce that seismic interpretation software QI-Pro is now available worldwide for SLB Petrel users through the SLB eCommerce Store and DELFI plugins.
QI-Pro is an interactive, multi-attribute seismic interpretation tool. It uses an innovative visual logic approach that honours equally the creativity of the seismic interpreter with the quantitative information in seismic data, allowing physics-driven, data-driven, and intuition-driven solutions. Integration and validation of multiple data types optimize detailed geological predictions and reveal and minimize uncertainty.
"This partnership will simplify the buying process for our current and future customers, allowing more geoscientists to experience QI-Pro and easily incorporate it into their workflows," says Sound QI President Laurie Weston. "This addition will enhance the scope and details of their subsurface understanding in record time."
Sound QI Solutions Ltd. is a geoscience consulting and software company based in Calgary, Canada, with representatives in several regions of the world, including Asia Pacific, South America, Europe, and Africa.
The SLB partnership program enables innovative technology such as QI-Pro to complement Petrel users' workflows.
Petrel* is a mark of SLB
Visit the SLB eCommerce Store or contact your SLB Sales Representative
For more information, please contact Sound QI: laurie@sound-qi.com
---
Media Contact
Laurie Weston
+1-403-830-7233
President, Sound QI Solutions