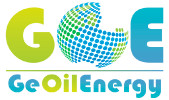 Geo Oil Energy
Colombia
Geo Oil Energy is the agent for Sound QI's interactive multi-attribute interpretation software, QI-Pro, providing local expertise and support in Colombia.
Local support for software questions
Expertise to assist you in loading projects
Understanding of integrated workflows
Contact us to setup a conversation and visit https://geoilenergy.com/en/software/geofisica/qi
Espa
ñ
ol
Geo Oil Energy
Colombia
Geo Oil Energy es el representante en Colombia de Sound QI para su software de interpretación interactiva de atributos sísmicos QI-Pro.
Geo Oil Energy pone su experiencia y soporte local para ayudarlos a cargar sus proyectos y darles un mayor entendimiento del flujo de trabajo de QI-Pro.
Contáctenos a geoilenergy@geoilenergy.com, o visite nuestra pagina web www.geoilenergy.com