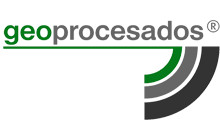 Geoprocesados
Mexico, Argentina
Geoprocesados is the agent for Sound QI's interactive multi-attribute interpretation software, QI-Pro, providing local expertise and support in Mexico and Argentina.
Local support for software questions
Expertise to assist you in loading and working projects
Understanding of integrated workflows
Geoprocesados is a geoscientific company with wide experience in land and marine seismic processing, interpretation and characterization studies, as well as data handling of exploration and production information. They both use and support our software.
Contact us to setup a conversation.